Save the Kiwi: New Zealand Possum Hat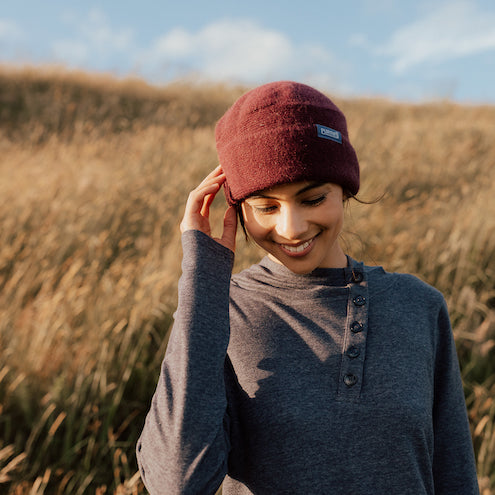 Here's a true story: the non-native brushtail possum has been causing ecological mayhem in New Zealand for over 100 years. It has few natural predators, damages native vegetation and food crops, and attacks the endangered kiwi bird. Not the kiwi bird!! Here's where the story takes a positive twist: the possum's incredibly soft, mink-like fur has been embraced as a way to help control the population. Our New Zealand Possum Hat serves dual purposes of addressing the destructive impact of this predator and providing hats that are softer and warmer than wool. An awesome possum twist for the not so awesome possum.
So you can wear this naturally insulated hat while you hang conservation posters about kiwi birds. Plus, you get to use the phrase "awesome possum" in a professional setting.