Verstatile and Durable: The Moleskin Shirt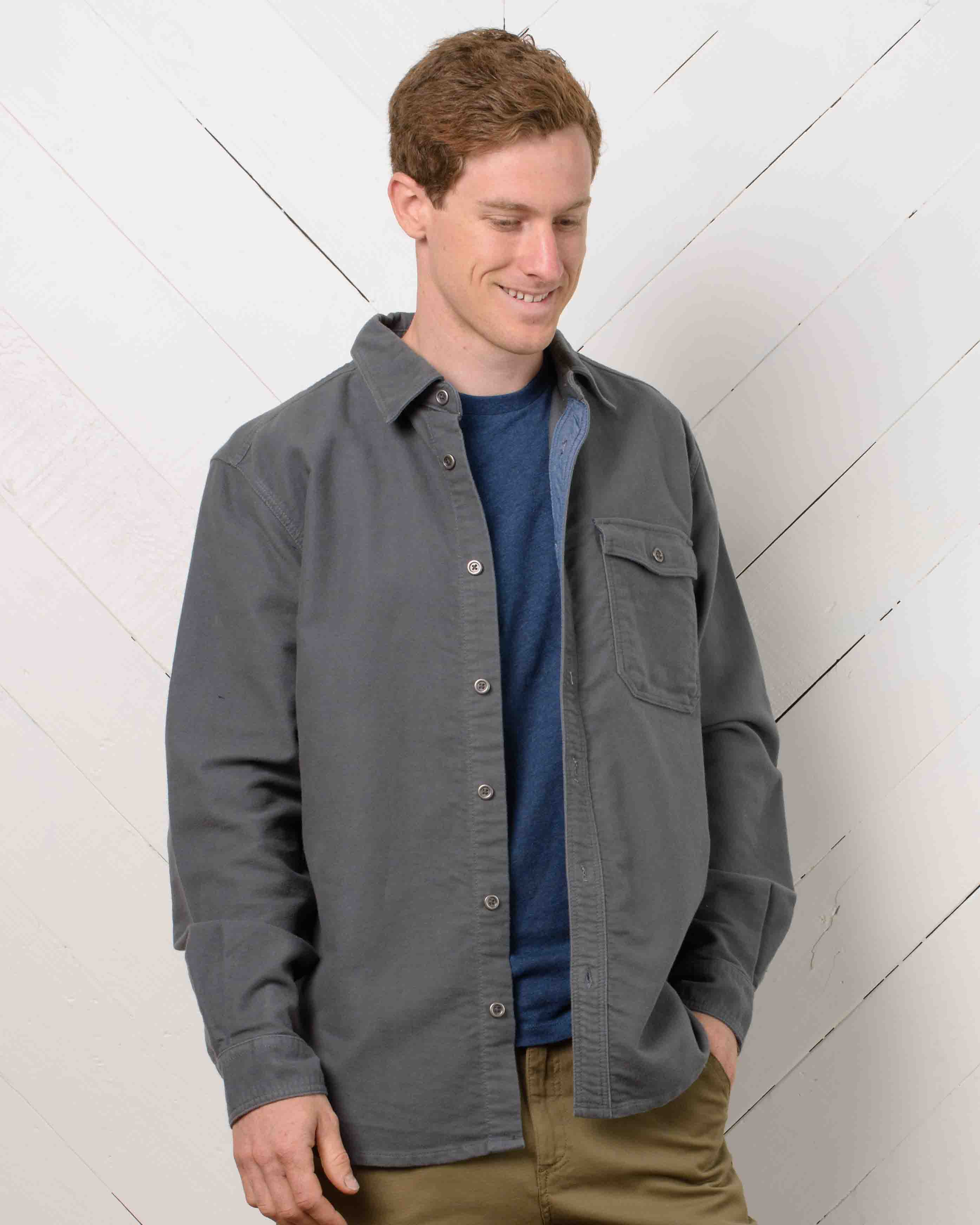 Our Moleskin Shirt is a classic-cut, button-up shirt made with super soft moleskin. For those not familiar with moleskin, it is not actually made from the pelt of the subterranean mammals known as moles. Moleskin is a heavyweight cotton fabric with a velvety feel. The soft yet durable fabric gives the Moleskin Shirt enough structure to retain it's shape, so don't worry, it's still totally manly.
The Moleskin Shirt can be worn as a shirt or as a jacket, buttoned up or buttoned down. It's not Purnell's style to make mountains out of molehills, but versatile and durable shirts out of moleskin? That's more like it.